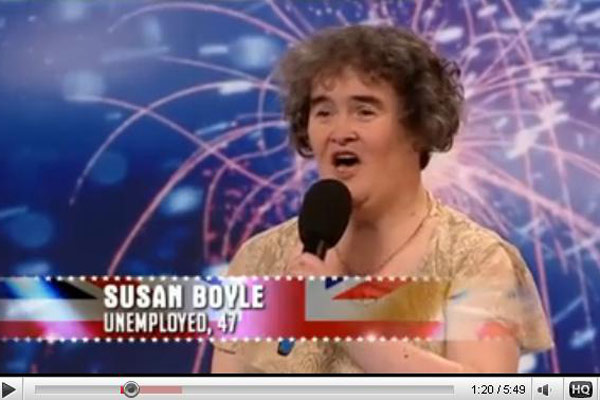 Guess who covered Depeche Mode? Rolling Stone caught up with Britain's Got Talent winner of 2009, Susan Boyle. "Words are very unnecessary/ They can only do harm." Susan Boyle, the singing sensation who came out of nowhere to earn international acclaim on Britain's Got Talent, takes a leap of faith with an ethereal cover of Depeche Mode's 'Enjoy the Silence,' from her forthcoming third album Someone to Watch Over Me.
"The melody of the song is just beautiful," Boyle tells Rolling Stone, "but really that lyric sounds like it will touch so many people in the way it touched me." I, personally like how the piano accompanied by strings gives it that meditational almost transcendent feel, makes me want to listen to it over and over again. How about you? Horrific or Terrific? Tell me all about it in the comments section below. 'Someone to Watch Over Me' will be out November 1st, but you can hear our exclusive premiere of 'Enjoy the Silence' via this link.
Check out the original version to freshen up your mind too.